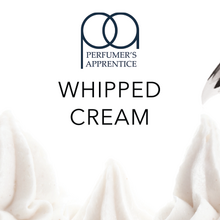 Setup: Plume Veil RDA; dual parallel @ .35Ω; cotton wicks; 45W
Testing: TFA Whipped Cream @ 2% and also 5%; Aged: 6 days
Flavor description: Sweet, airy, slight creaminess at 2%, a little heavier with some milkiness and maybe a hint of butter at 5% but still overall it's a pretty airy standalone vape even at 5%. Some slight notes of cool whip in there, but not really a full on "cool whip" taste at either %.
Off-flavors: Maybe a tiny bit of cheesiness on the exhale at 5%, but to me, it's negligible and probably wouldn't be present with other flavors added to it.
Throat hit: Almost non-existent on the inhale, I'd give it a 3/10 on the exhale @5%.
Uses: Fluffing up a heavier cream, or adding milkiness to a cereal recipe.
Pairings: Other creams, fruits, cereals, waffles.
Notes: I don't really see this as a desirable standalone flavor, as it is rather boring by itself. Seems to have a lot more flavor and throat feel on the exhale than on the inhale though. Most recipes may need another cream to help thicken or round out the flavor.
Source: Reddit