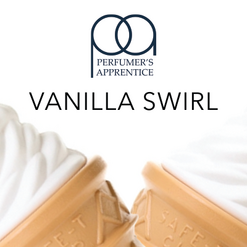 Setup
RDA/ Velocity Coil/ 6 Wrap Single Fused Kanthal Clapton 2×26 core 32 wrap W/ 45 Wicking/ Full Cotton Ω/0.26
Testing
Steep Time/4 weeks % Used/ 4 PG/VG 50/50 Nic%/0
Mouth Feel mild on the palate and light and smooth on the nose moderately dense 6 out of 10.
Throat Hit 3/10
Flavor Properties Smooth sweet cream with a sharp vanilla, and a lite buttery finish.
Relatable Flavors Reminds me of eating a vanilla popsicle, or light vanilla pudding.
Off Flavors Overkill on the sweetness, leaves a sugary aftertaste on the pallet.
Position In The Recipe this is a great accent cream rounding out any ice cream recipe. Heavy enough to be part of the base, but not potent enough to be a top note.
Pairings creams fruit fairies bakeries tobaccos, and I think it would benefit the most from a more earthy vanilla.
Notes Great and versatile little flavor not quite a stand-alone flavor but has so many uses that you should definitely have this in your arsenal of flavorings.
Rating75/100
Please if your opinion differs, or you have another review for this post it in the comments. Will help the master list with multiple reviews in one spot.
Source: Reddit