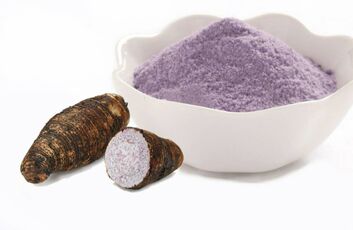 Setup
Aeronuat RDA, single fused clapton, 40w
Prep
70/30 VG/PG
Nic 0%
0.1%, 0.5%, 2%
You must dilute to use properly in a recipe.
Mouth Feel
Medium body. It has a slight initial throat hit, but so far I've suffered no irritation from it. Similar vaping a high PG mix.
Flavor Properties
Assertively savory and starchy with a strong coconut essence. Very earthy and root-like. It's definitely like nothing else
Relatable Flavors
Taste like biting into a raw white potato drenched in coconut oil
Off Flavors
No real off-flavor as it's rather authentic. Though it is a very unique and an acquired taste. Very enjoyable if you appreciate this kind of flavoring. Exceptionally overpowering and does get bitter as at very high percentages > 1%.
Position In The Recipe
Base or Background. I believe that using this flavor at a high enough percentage to use as a top-note is going to completely overshadow everything else, unless paired paired with equally assertive flavors.
Pairings
I used it in a boba tea recipe to mimic the tapioca flavor. It ended up standing out way too much, but turned into something even better.
I could see this being used in lots of weird and interesting ways, just as you would use normal taro root in a recipe. One of it's stronger pairings would be in bakery and dessert flavorings.
You could use this as a coconut flavoring since it has zero floral or sun tan lotion flavors, just as people use marzipan for cherry.
Suggested Steep Time
1-2 weeks
This flavoring definitely benefits from a long steep. The potent throat hit of the raw root-like potato flavor falls off into the back a bit and mellows out. Ends up tasting slightly 'cooked' and less sharp.
Overall Rating
90/100
It's quite niche and not really a flavor for beginners, but I really like this flavoring a lot. Once I get a better feel for what it pairs well with, I can see myself using this flavor quite a good bit.
Source: Reddit