We're Getting Mutants in the MCU - The Loop
Play Sound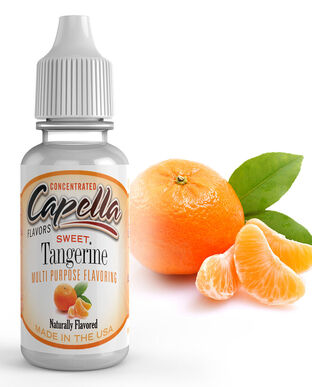 Setup: Velocity Clone V1. SS 26g. .4Ω. 30W, 420F, Cotton Wick
*% Used:.5 - 15

**Flavor description: Tangerine/Orange. Sugary. Tastes like the gooey jellied tangerine candies with the visible sugar coating in the clear bag. Some say it taste just like Tang.

Off-flavors: None

Uses: Good stand alone or mixed with just a few other flavors. I wouldn't try to sneak it into an 8 flavor mix it tends to over power other flavors. There are other great orange flavors for that. Pairings: Fruits, Tobacco, Bakeries.

Notes: Flavor alone got me off cigs after trying a lot of unsuccessful DIY mixes. I was able to vape it anytime of day or night. It just agreed well with my palate in any situation. It's got flavor on inhale and exhale. It has a lot going on so I feel like it was meant to be a stand alone. I got this as a recommendation from Hoosier on ECF back in 2012. He was a mixing god back then and said this was his go to flavor stand alone ADV @ 15%. For a fruit it holds well at very high temps. If I ever get to the point where I no longer use this flavor, I'll still keep a bottle around as a reminder of how important this flavor was for me. It's like that. My ADV is 6% FW Blood Orange. 2 % Cap Sweet Tangerine and 1% FW Lemonade. I could roll off the planet with this mix and be perfectly happy.
Throat Hit: Hits the back and upper portion of my throat just like when smoking a cigarette. For some it's intolerable. For me, it's perfect. It definitely has a strong throat hit.
Rating: 4.5/5 stars. I'm only knocking off .5 for the candy like taste. This is a solid flavor otherwise.
Source: Reddit