Jurassic World: Dominion Dominates Fandom Wikis - The Loop
Play Sound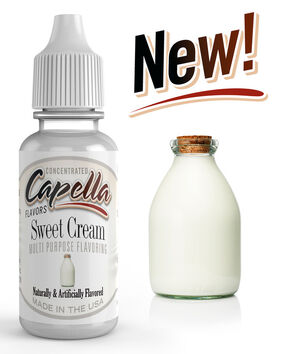 Setup
RDA/ Velocity Coil/ 6 Wrap Single Fused Kanthal Clapton 2×26 core 32 wrap W/ 45 Wicking/ Full Rayon Ω/0.26
Testing
Steep Time/8 weeks % Used/ 6 PG/VG 50/50 Nic%/0
Mouth Feel
Heavy and smooth on the tongue and nose, moderately dense 7out of 10 with a very creamy mouthfeel.
Throat Hit
2/10
Flavor Properties
Rich and very buttery sweet cream, I cannot decide  weather I taste vanilla in this or not, if there is it's not floral and blends perfectly in with the cream, the dairy in this flavoring is very thick like a heavy cream, I'm also getting very light cheesy note along with some earthy and nutty flavor.
Relatable Flavors
Remind me of sweetened heavy cream or a light sweet cheeselike brie, or Mascarpone.
Position In The Recipe
This should work well as a base note adding creamy and buttery flavors to your recipe, I could also see it working as an accent at low percentages boosting other less buttery creams, and  not a bad stand alone flavor at 6%.
Pairings
Berries, Stone fruits, tropical fruits, coconuts, creams, coffees, tobaccos, bakeries, candies, and nut flavorings.
Recipe 
https://alltheflavors.com/recipes/8219
Notes
I don't normally let a flavoring go this long  before testing, this one slipped by me.
I'm surprised how much I actually like this flavor as a standalone.
As always here's where you can find it, and a Wikipedia on Mascarpone if you're not familiar with this cheese it is fantastic. 
https://en.m.wikipedia.org/wiki/Mascarpone 
http://www.bullcityvapor.com/sweet-cream-cap/
Rating 90/100
Please if your opinion differs, or you have another review for this post it in the comments. Will help the master list with multiple reviews in one spot.
Source: Reddit