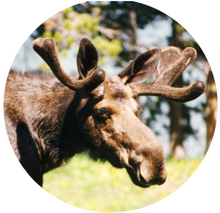 Setup: Plume Veil RDA; dual parallel @ .35Ω; cotton wicks; 45W
Testing: FW Moose Milk @ 3%; Aged: 15 days
Flavor description: Sugary pastry with a dusting of cinnamon and very light vanilla. Had a hint of chocolate initially, but it is not present after a steep. This flavor seems very light and gives an airy sensation after steeping at 3% with no milky nuances to me.
Throat hit: 2/10
Uses: Adds a subtle sugary cinnamon pastry note without being too over-powering. An option in bakery or pastry recipes.
Pairings: Apple, biscuit, cookie, other pastry or bakery flavors
Notes: Purchased as a recommendation in a clone I was working on.
FYI: THIS FLAVOR CONTAINS SUGAR SYRUP.
Source: Reddit