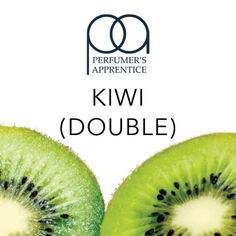 Setup: Plume Veil RDA; dual parallel @ .35Ω; cotton wicks; 45W
Testing: TFA Kiwi Double @ 5%; Aged: 6 days
Flavor description: Candied kiwi taste, fairly sugared. Sits nicely on the tongue. Not extremely juicy per se, but not exactly dry either. Maintains steady flavor through the inhale and exhale. Slightly resembles a pear or green apple.
Off-flavors: Slight boozy/wine note at 5%
Throat hit: 4/10.
Uses: This flavor can be used to accent other fruits in a recipe, but I would keep it below 4% unless you're going for a kiwi-candy taste.
Pairings: Other fruit flavorings.
Notes: Doesn't exactly taste like an actual kiwi, but carries enough flavor profile to pass as kiwi candy flavor. Not a great standalone, as it likes to be with other fruits.
Source: Reddit