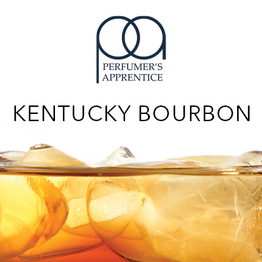 Setup: Plume Veil RDA; dual parallel @ .35Ω; cotton wicks; 45W
Testing: TFA Kentucky Bourbon @ 5%; Aged: 5 days
Flavor description: As a whiskey connoisseur, I was really hoping for this to have some bourbon/whiskey notes. It doesn't. It tastes more like sugar with a slight hint of alcohol that fades out after a few days, with the remaining flavor being comparable to the scent of a night club at 10 o'clock the next morning: stale beer and spilled drinks. Having been in these places the morning after, this flavor brings out a feeling of nostalgia I never realized I possessed until now.
Off-flavors: Not bourbon. Sugary taste, and stale spilled drinks on carpet. See above.
Throat hit: very slight. Maybe 2/10
Uses:  I have not played around with this flavor enough to find a use for it, however Drunken Pears by /u/matthewkocanda and Bangin Bourbon Bread by /u/skiddlzninja are 2 fairly popular recipes here where I have seen it put to good use.
Pairings: Maybe some fruits if you want to give them a dirty fermented effect,  I paired it with 4% FA Torrone, and it was OK. I would assume tobaccos would go well with it as well. I will continue to play with it and report back if I find other decent pairings.
Notes: Maybe I need to try a different percentage, but this flavor seems too sweet to be considered "Kentucky Bourbon." I'm an avid drinker of all types of whiskey, and this doesn't resemble the taste of whiskey by a long shot.
Source: Reddit