We're Getting Mutants in the MCU - The Loop
Play Sound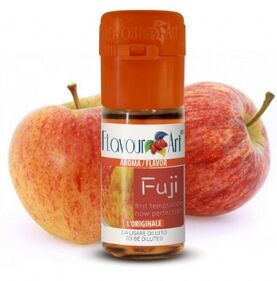 RDA/ Velocity
% Used/ 1
Coil/ Clapton W/ 45
Steep Time/ 3 weeks Wicking/ Full
PG/VG 50/50 Nic% 0
Mouth Feel - Light on the palate, heavy on the nose. Moderately dense for a fruit flavoring, 5 out of 10. Very slight throat hit.
Flavor Properties- Crisp and juicy with the perfect sweet-tart snap,a very realistic Fuji apple, (I swear I can taste the skin of the Apple, and the sweet perfect fruit underneath) natural sugar flavor you'd expect from an apple without tasting artificial.
Relatable Flavors - All in the name it's seriously like eating the perfect Fuji apple not a Granny Smith not a Golden Delicious just spot-on Fuji apple.
Off Flavors - Slightly odd syrupy aftertast.
Position In The Recipe - This is a top note or a fantastic base in any fruit recipe. Could also be used at very low percentages to add a sugar flavor.
Pairings- The list goes on and on here, just open your collection look at every flavor you have and Fuji is going to pair up very nicely.
Please if your opinion differs, or you have another review for this post it in the comments this will help the master list with multiple views in one spot.
Source: Reddit