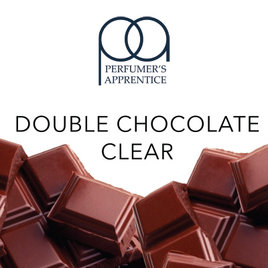 RDA/ Velocity
% Used/ 5
Coil/ Clapton W/ 45
Steep Time/ 3 weeks Wicking/ Full
PG/VG 50/50 Nic% 0
Mouth Feel - Heavy on the tongue light on the nose. Moderately dense would give it 5 of 10 with a Very slight throat hit.
Flavor Properties- Smooth rich chocolate, halfway between semi-sweet milk chocolate and dark chocolate.
Relatable Flavors - Chocolate syrup you put on ice cream with a hint of cocoa powder mixed in.
Off Flavors - Almost none of the chalky flavor you get with most chocolates, does have a slight aftertaste.
Position In The Recipe - Due to its moderate density I'm thinking top note, could also be used as an accent for other chocolates to move it into the base.
Pairings - Other chocolates, creams, tobacco's, dark berries, bakeries, coffee flavors, coconut flavors, and a couple of the spice flavorings.( such as cinnamon or anise for a chocolate black licorice. ) My preferred chocolate at the moment is a 2:1 TFA Double-chocolate clear / HS Australian chocolate
Source: Reddit