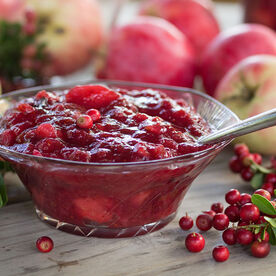 Setup
RDA/ Velocity Coil/ 6 Wrap Single Fused Kanthal Clapton 2×26 core 32 wrap W/ 45 Wicking/ Full Cotton Ω/0.26
Testing
Steep Time/4 weeks % Used/ 3.1 PG/VG 50/50 Nic%/0
Mouth Feel
Sharp on the palate and lite the nose, moderately dense 5 out of 10.
Throat Hit 4/10
Flavor Properties
Bitter & tart with a light sweetness. (syrupy not sugary, a little like maple syrup or honey)
Relatable Flavors
Reminds me of unsweetened cranberry juice.
Off Flavors
Light floral note in the background.
Position In The Recipe
Will work great as an accent for any citrus flavors, and take the top note position in any cream recipe.
Pairings
Other dark berries, citrus flavorings, spices like cinnamon or cardamon, lite tobacco's shuch as RY4, bakeries, vanilla flavorings, creams, and candies.
Notes
If you like cranberries you're going to like this flavoring. Has a stand-alone definitely needs a little sweetener, EM, or monk fruit.
http://www.bullcityvapor.com/cranberry-tfa/
https://en.wikipedia.org/wiki/Cranberry
Rating 75 /100
Please if your opinion differs, or you have another review for this post it in the comments. Will help the master list with multiple reviews in one spot.
Source: Reddit