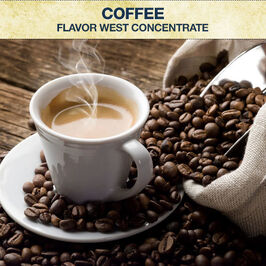 Set up
Derringer rda

Single build

6 wraps 26g

.5 ohms

50pg/50vg

Tested @ 5%
Single Flavor Testing Notes
So coffee it's one of my favourite pleasures I really enjoy a good coffee so when it comes to vaping the stuff I wish there was more good recipes.
I just don't think nobody has come up with a good flavour there's so many out there but which one is the best? I think we're still trying to find that one out.
So flavorwest coffee well it's not the greatest but at the same time it's not the worse. It's actually a very good coffee, it's by no means a dark roast or espresso but it has got body. I think it's more of a creamy coffee definitely cream in here oh and sugar it's definitelysweet. It's also pretty weak tasting no way is 5% enough as a Standalone bump this up to probably 10% if you want flavour.
So it's pretty ok coffee good as a Standalone I could easily vape this it's enough flavour to know what it's doing without it getting boring or unpleasant. Mix this with bakeries, cakes,creams and perhaps other coffee whether that works though is trial and error. So if coffee is you're thing you would not do yourself any harm picking this flavour.
Notes
Mild,creamy, sweet,latte
Standalone 5-10% In a recipe 2-6%
Please if your opinion differs, or you have another review for this post it in the comments. Will help the master list with multiple reviews in one spot.
Source: Reddit