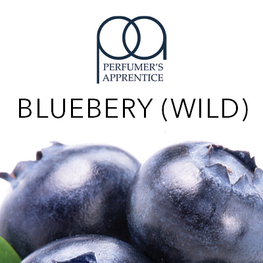 Setup: Plume Veil RDA; dual parallel @ .35Ω; cotton wicks; 45W
Testing: TFA Blueberry Wild @ 3%; Aged: 3 days
Flavor description: Light and fluffy, sweet, and fairly authentic blueberry taste. Not tart. Almost feels powdery on the tongue. Rather weak at 3%, but definitely noticeable.
Off-flavors: May seem perfumey at higher percentages, typically goes away after a 2-3 day steep.
Throat hit: 1/10 very smooth almost no throat hit
Uses: Desserts, bakeries. I've used this in recipes as high as 8-10% without muting or over-powering, but can attain desired flavor at 3-4%.
Pairings: Vanillas, light creams, cheesecake, other berry-type fruits. Use 3:1 or 4:1 with FA Bilberry, TFA Blueberry Extra, or CAP Blueberry for added tartness. Would also work with some tobacco pairings.
Notes: Can easily be over-powered by stronger fruit concentrates, so when using it with something like TFA Blackberry or INW Raspberry, I would try to keep them under 1.5%. I also highly recommend an additive listed above to round out the taste, but it is a really decent blueberry flavor by itself.
Source: Reddit