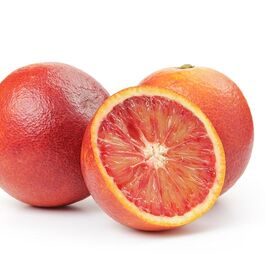 Setup: Velocity Clone V1. Single coil. SS 26g. .4Ω. Cotton Wick
% used: .5 - 12.5
Flavor description: Sweet. Natural. Tart.
Off-flavors: Tart rind aftertaste.
Pairings: Fruits. Candies. Tobaccos. Desserts.
Position In The Recipe: Top note. It'll cover 1/2 of the flavor up front in just an orange recipe. It's rich.
Notes: To me this is a hybrid of a naval orange and a ruby red grapefruit. It just blossoms with a ton of natural orange upfront. The end note is just like a grapefruit would leave. Bitter. Rind. If you've never had grapefruit, this end note is like biting into the white strings of rind in an orange. The stingy portions in the center of the orange. Or just taking a bit of a nip into the white colored portion of the inner skin of an orange. As off putting as this may sound it's what makes this flavor so unique and part of my ADV. The tart sour notes hit fairly quickly into the middle and with the right amount of sweet added, this sweet and tart dances on your tongue in heavenly unison.
Also, if you want a visual on what happens when you don't shake your juice, try this one. It will dye every bottle you mix it in. It leaves a floating deep orange ring at the top which will remind you how much you need to shake all your juices before use.
Throat Hit It hits the back and upper portion of my throat just like when smoking a cigarette. For some it's intolerable. For me, it's perfect. It definitely has a strong throat hit.
Rating: 4.5/5 That's a tough love 4.5. I like this flavor so much and I wanted to give it a 5. However the bitter note on the end may very well ruin this flavor for a lot of people.
Source: Reddit