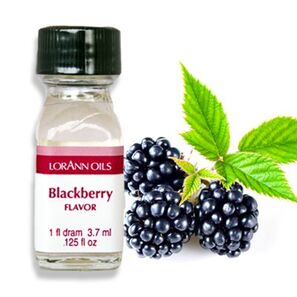 Set up
Derringer rda

Single build

6 wraps 26g

.5 ohms

50pg/50vg

Tested @ 3%
Single Flavor Testing Notes
When it comes to berries I'm not going to lie I love them all,so I was really excited to try this one by loranns.
It's got a nice blackberry flavour very natural and just enough sweet and tartness. Smells really good and it's not disappointing. It wouldn't go a miss to add abit more sweetness to this I think it lacks it somewhat but not enough mark it down.
Imagine what a blackberry can do with a recipe who doesn't like apple and blackberry pie or dark fruits in some bakery or cream dessert well pack some of these little dark berries into it. Again it's going to work in you're beverage recipes possibly making other berries more tart and the blackberry more sweet.
I think mixing at 3% is a little low but I'm getting enough out of it to take notes but bare this in mind when adding to recipes it could fade out into the background after a few weeks. Probably wouldn't hurt to up the % if you want it to shine.
So on a whole it tastes and smells great but I'd like to compare with other blackberry flavours before I make my mind up but if you're after a blackberry then this one won't really disappoint.
Notes
Real,bold,semi sweet,tart,not harsh,weakish
Standalone 3-6% In a recipe 1-4%
Please if your opinion differs, or you have another review for this post it in the comments. Will help the master list with multiple reviews in one spot.
Source: Reddit