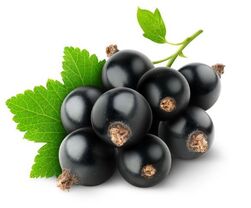 Setup
RDA/ Velocity Coil/ 6 Wrap Single Fused Kanthal Clapton 2×26 core 32 wrap W/ 45 Wicking/ Full Cotton Ω/0.26
Testing
Steep Time/2 weeks % Used/ 5 PG/VG 50/50 Nic%/0
Mouth Feel
sharp and light on the nose heavy and a little syrupy on the palate moderately dense 5 out of 10.
Throat Hit
4/10
Flavor Properties
Tart with a light sweetness, slightly acidic, and light floral notes.
Relatable Flavors
Like eating a raspberry, and a grape, wrapped in a rose petal, covered with powdered sugar.
Off Flavors
Weird tongue numbing sensation.
Position In The Recipe
This is going to be one of the most useful accents in the collection.
Pairings
Much like Cactus this is going to pair with everything and perform some crazy Magic. ( I can't think of anything this is not going to pair well with outside of tfa's Mary Jane but what do I know that might actually work there as well. )
Notes
https://en.m.wikipedia.org/wiki/Blackcurrant
This product contains Acetoin: 0.09%
Rating 95/100
Please if your opinion differs, or you have another review for this post it in the comments. Will help the master list with multiple reviews in one spot.
Source: Reddit