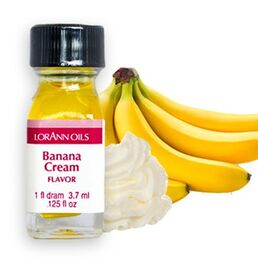 Setup
RDA/ Velocity Coil/ 6 Wrap Single Fused Kanthal Clapton 2×26 core 32 wrap W/ 45 Wicking/ Full Rayon Ω/0.26
Testing
Steep Time/3 weeks % Used/ 4 PG/VG 50/50 Nic%/0
Mouthfeel
Thick on the tongue and light on the nose, semi smooth mouthfeel with a moderate density, 5 out of 10.
Throat Hit 2/10
Flavor Properties
Super sweet very artificial candy banana, not very creamy but it does have a smoothness to it.
Relatable Flavors
I've heard this compared to Banana runts I think that is extremely accurate, I would also throw in banana flavored Laffy Taffy.
Position In The Recipe
As a base note in a candy recipes, or it can be used as an accent to sweet another banana flavorings.
Pairings
Other banana flavoring, strawberries, candies, creams, and a few bakeries like cookie.
Recipe
Obviously not my recipe but a great application using this flavoring.
https://alltheflavors.com/recipes/3428#vanilla_wafer_banana_pudding_by_vurve
Notes
Rumor is Laura Ann's flavorings is not going to be cooperating with FDA Master list, not sure if this means the colorless concentrates will still be available, so if you enjoy this flavor you may want to pick up a large amount before the regs drop.
Here is a Wikipedia on runts candy, and Isoamyl acetate. I believe is the main ingredient in most banana flavorings along with link to make it easy to find.
https://en.m.wikipedia.org/wiki/Runts
https://en.m.wikipedia.org/wiki/Isoamyl_acetate
http://www.bullcityvapor.com/banana-cream-la/
Rating 85/100
Please if your opinion differs, or you have another review for this post it in the comments. Will help the master list with multiple reviews in one spot.
Source: Reddit